Preliminary Study on Perlis State Soil Series and Its Implication on Water Storage and Irrigation
Keywords:
Soil moisture content, water flow, gravitational drainage, Perlis soil series, Perlis soil textures
Abstract
The over irrigation method applies to meet crop demand may not be a sustainable approach in the near future. Considering agricultural water demand constitutes a huge water consumption than the portable demand, alternative to the over-irrigation practice could be explored as over-irrigation could lead to water wastage and groundwater pollution. The current study investigates the Perlis state soil by determining the minimal water storage in the soil to maintain crop water demand. All the soil series in the state were identified and classified into soil texture based on its sand, silt, and clay composition. The soil water characteristic curve was determined to relate the soil water content to soil particle suction pressure, which then used to determine the soil water content field capacity and permanent wilting point. Subsequently, the plant available water can be determined. The Chengai, Kangar, Hutan, Sogomana, Gajah Mati, Kundor, and Tualang soil series constitute the highest plant available so that it could store more water for crop usage than the other soil series. The study concludes that crop irrigation at field capacity was necessary to avoid water wastage than irrigation at fully saturated soil water content.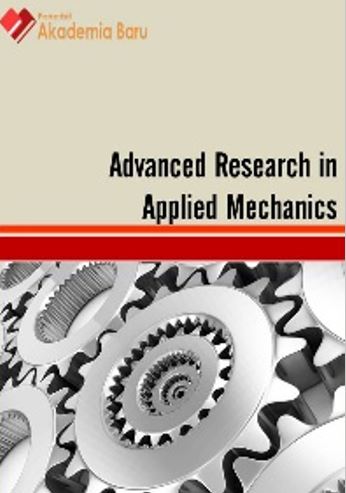 Downloads
How to Cite
Sunny Goh Eng Giap, & Mohammad Fadhli Ahmad. (2022). Preliminary Study on Perlis State Soil Series and Its Implication on Water Storage and Irrigation. Journal of Advanced Research in Applied Mechanics, 92(1), 1–5. Retrieved from https://www.akademiabaru.com/submit/index.php/aram/article/view/4504