Analysis of the Effect of Inlet Velocity on Cooling Speed in a Refrigerated Container using CFD simulations
Keywords:
Refrigerated container, Inlet velocity, Temperature distribution, Cooling speed
Abstract
The use of refrigerated containers continues to increase rapidly in line with global trade, this kind of container is commonly used to deliver perishable cargo from producers to consumers over great distances, even between continents. To avoid perishable goods from damages, the temperature inside refrigerated containers was controlled and maintained to keep the cooling performance. The purpose of this study is to investigate the effect of variation inlet velocity on the cooling speed inside a refrigerated container. This study was conducted through a computational fluid dynamic simulation validated with experimental results. The simulation was carried out on the variations of inlet velocity based on low-speed fan mode at 4 m/s equal to 32 circulations/hour, and high-speed fan mode at 10 m/s equal to 80 circulations/hour. The results of the simulation show that the greater the inlet fan speed, the faster the cooling speed. The finding of this study is the cooling speed time of high cube refrigerated container with the low-speed fan is 28 minutes and the high-speed fan is 40 minutes.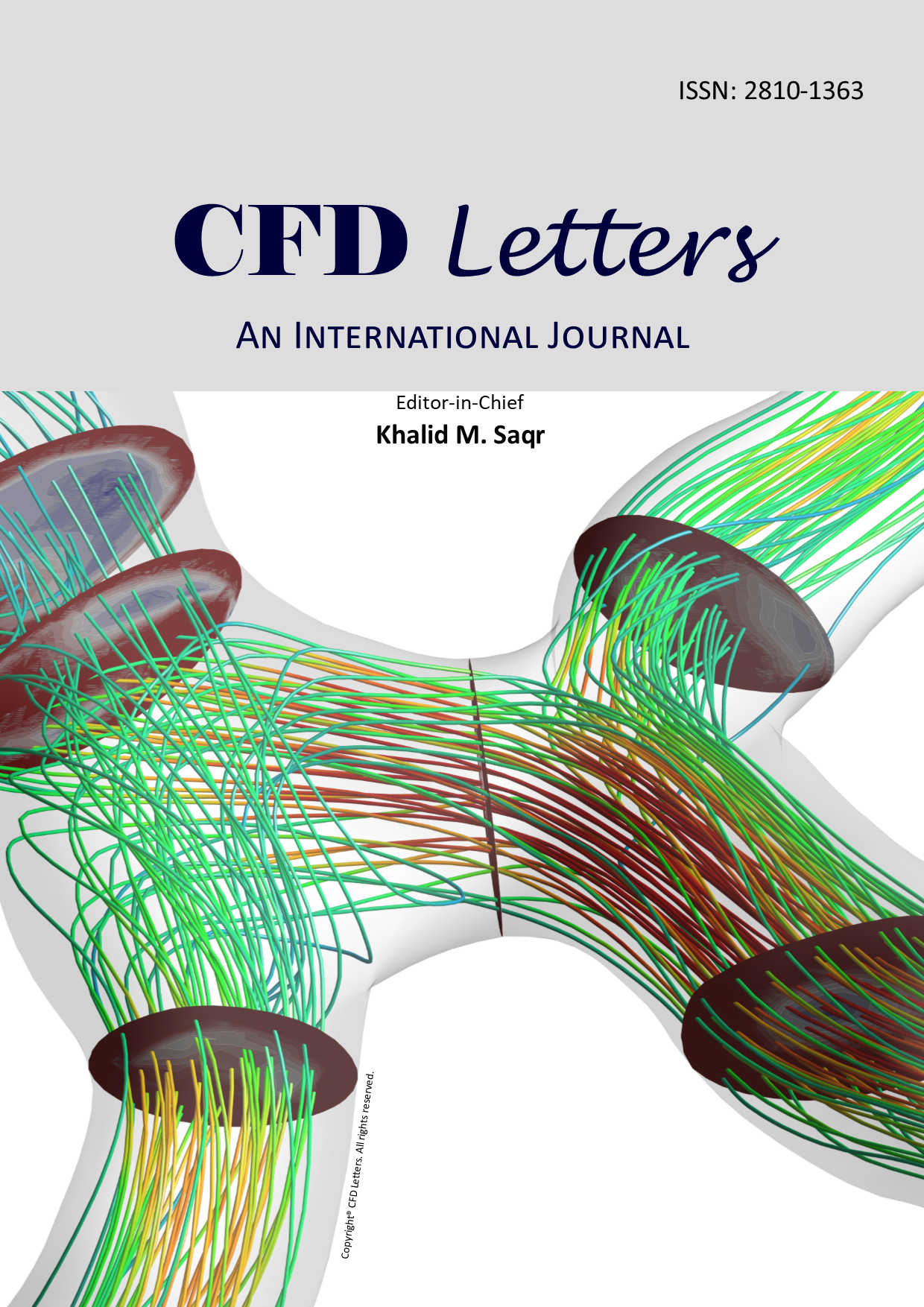 Downloads
How to Cite
Budiyanto, M. A., & Suheriyanto, N. . (2020). Analysis of the Effect of Inlet Velocity on Cooling Speed in a Refrigerated Container using CFD simulations. CFD Letters, 12(12), 55–62. https://doi.org/10.37934/cfdl.12.12.5562