Testicular Damage and Abnormal Sperm Characteristic due to Chronic Hyperglycemia Exposure Restored by Polyphenol Rich Extract of Hibiscus Sabdariffa Linn
Keywords:
diabetes, oxidative stress, Hibiscus sabdariffa, testis, sperm
Abstract
Roselle (Hibiscus sabdariffa Linn.) polyphenol-rich extract (HPE) has been previously reported to protect the body system against oxidative stress-induced damage. However, it is not known whether HPE could restore reproductive damage due to exposure to chronic hyperglycaemia conditions. In this study, we tested the hypothesis of whether HPE is able to ameliorate deterioration of sperm, testicular oxidative damage due to chronic diabetic condition in diabetic rats.  Diabetes was induced in Sprague-Dawley rats and left untreated for four weeks duration. The treatment of HPE (100 mg/kg body weight) and metformin (100 mg/kg body weight) were only initiated at week five, daily for four weeks duration. The non-diabetic and diabetic untreated groups were left without treatment for the whole duration of the study. Analysis of sperm showed a positive trend of sperm characteristics improvement following HPE treatment. It is evident that oxidative damage in epididymal sperm that have left the testes to undergo maturation was not reverted. There was also a reduction in malondialdehyde (MDA) and advanced oxidation protein product (AOPP) level of testes in HPE-treated diabetic rats as compared to the untreated diabetic group was observed. Similarly, HPE-treated diabetic group also displayed trends of a higher antioxidant level (superoxide dismutase and glutathione). Histological observation displayed active spermatogenesis and restoration of spermatogenic cells in lumens of seminiferous tubules following HPE treatment. Conclusively, testicular damage and abnormal sperm characteristic of diabetic rats were restored by HPE treatment and these findings exhibited promising results on the potential role of HPE as a nutraceutical product for diabetes conditions.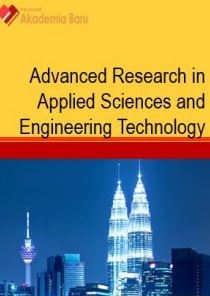 Downloads
How to Cite
Rafidah Mohamed Kasim, Jubaidi, F. F., Izatus Shima Taib, & Siti Balkis Budin. (2021). Testicular Damage and Abnormal Sperm Characteristic due to Chronic Hyperglycemia Exposure Restored by Polyphenol Rich Extract of Hibiscus Sabdariffa Linn. Journal of Advanced Research in Applied Sciences and Engineering Technology, 23(1), 43–55. https://doi.org/10.37934/araset.23.1.4355