Stability Assessment of Landslide Occurred in India and Its Remedies: A Case Study
Keywords:
Landslide, rainfall, numerical analysis, stability analysis, soil nailing
Abstract
Landslide is a geological process on the surface of the earth, the downward movement of soil mass or rock on the slope region is called a landslide. Natural disaster has always been an important topic of discussion, currently India and many other countries are facing this sort of problem. Through the past study it's seen that there were thousands of landslides occurred in India due to typhoon and heavy rainfall; Kethikal landslide near to Mangalore in India is one of the hazard occurred in 1998 due to heavy rainfall. The total height of the slope is 67 meter and its length is 140.5 meter. Due to this disaster, traffic has been diverted for few days and some houses in the top of the mountain were damaged. The analysis of this slope failure has been done in Plaxis 2D program and found that the cause of failure of the slope is due to the rise of high porefluid pressure and by the field observation found the same cause. In Plaxis 2D, a number of numerical analyses has been done with soil nailing solution and found that the factor of safety of this solution is satisfactory. Soil nailing has been found to be one of the solutions for the treatment of the unstable slope.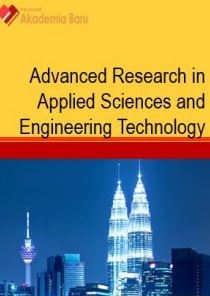 Downloads
How to Cite
Ravendra Prasad Rajak, & Meen-Wah Gui. (2021). Stability Assessment of Landslide Occurred in India and Its Remedies: A Case Study. Journal of Advanced Research in Applied Sciences and Engineering Technology, 23(1), 1–7. https://doi.org/10.37934/araset.23.1.17