Seismic Risk Assessment in Malaysia: A Review
Keywords:
seismic risk assessment, earthquake, disaster risk reduction
Abstract
Earthquakes are among the most disastrous natural hazard that affects the economy and livelihood of the population around the world. Understanding the risk by assessing the hazard and vulnerability beforehand is vital to lessen the impact of the earthquake event. Although the seismic hazard in Malaysia can be considered at a low to moderate level, however, the existence of the local fault line and historical seismic data in Malaysia should be considered in preparing the future risk for such region. Therefore, this study aims to review the trend of seismic risk assessment in Malaysia. The review is important to see the current approaches in conducting the seismic risk assessment that will incorporate in the Disaster Risk Reduction (DRR) strategies to reduce the future impact of earthquakes. Additionally, several issues and challenges in assessing the seismic risk particularly in this region also have been highlighted in this review. In conclusion, the trend of seismic risk assessment in Malaysia shows some enhancement in the methodology and reliability of the outcomes especially in terms of assessing the seismic hazard and vulnerability level in an earthquake-prone region. However, some further improvement is needed to obtain a more comprehensive risk understanding for developing seismic risk resilience in Malaysia.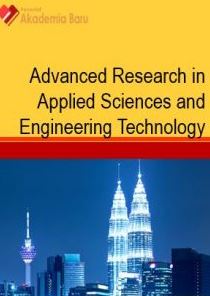 Downloads
How to Cite
Muhammad Ramzanee Mohd Noh, Shuib Rambat, Ida Sharmiza Binti Abd Halim, & Fauzan Ahmad. (2021). Seismic Risk Assessment in Malaysia: A Review. Journal of Advanced Research in Applied Sciences and Engineering Technology, 25(1), 69–79. https://doi.org/10.37934/araset.25.1.6979