Digital Disruption and COVID-19: A Review on the Paradigm Shift in Pakistan
Keywords:
COVID-19, Decision-making process, Entrepreneurial, Market research
Abstract
Recent developments globally due to coronavirus have hustled the digital disruption and heightened the need for adopting the pillar technologies practised during the pandemic crisis. Clayton Christensen described disruptive technology as when one technology drifts the existing technology and changes the nature or structure of the industry. It is hard to conceive the technologies that will dominate in the post COVID-19 era since trends are changing drastically, changing economies, culture, employment, and the workforce individually and collectively. This study sought to understand how Founder-CEOs of entrepreneurial stage organisations are experiencing decision-making during the hustled digital disruption caused by COVID-19 pandemic. COVID-19 is reshaping the way we function, consume, and connect. Despite causing incredible distress to our work and social lives, it amounts to an outpouring of innovation in other contexts. The innovation will call for breaking down of typical silos both within organisations and within the external network of suppliers. Also, little is known about how operating decisions are made in entrepreneurial stage companies, especially in times of crisis or even in the pre-pandemic era.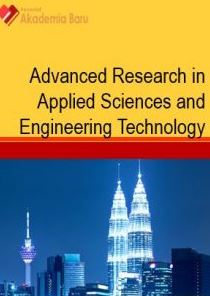 Downloads
How to Cite
Muhammad Saqib Iqbal, Zulhasni Abdul Rahim, & Syed Aamer Hussain. (2021). Digital Disruption and COVID-19: A Review on the Paradigm Shift in Pakistan. Journal of Advanced Research in Applied Sciences and Engineering Technology, 24(1), 28–36. https://doi.org/10.37934/araset.24.1.2836