Future Direction of Microalgae Biodiesel in Indonesia
Keywords:
Microalgae, Biodiesel, Indonesia, Strain, Engine
Abstract
Microalgae has a greater potential to be used as biodiesel feedstock compared to vegetable oils. Biodiesel derived from microalgae produce more quantity of oil, consume less space, and could be grown on unsuited land for agriculture. Sunlight is essential to produce microalgae biodiesel. Microalgae production is largely dependent on light levels that are affected by day-to-day and seasonal variations. Indonesia, with its tropical climate and abundant sunlight throughout the year is very suitable for microalgae life. Yet, the development of microalgae biodiesel in Indonesia has not reached significant milestones. This review article aims to discuss future direction of algae biodiesel in Indonesia. A number of microalgae strain found in Indonesia is highlighted. Several challenges in the study of microalgae is also presented. Lastly, this article points out to the need of research on the direct application of microalgae in internal combustion engines.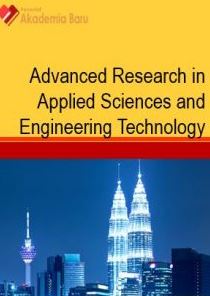 Downloads
How to Cite
Ibham Veza, Mohd Farid Muhamad Said, Mohd Azman Abas, Zulkarnain Abdul Latiff, Mohd Rozi Mohd Perang, Djati Wibowo Djamari, & Djati Wibowo Djamari. (2021). Future Direction of Microalgae Biodiesel in Indonesia. Journal of Advanced Research in Applied Sciences and Engineering Technology, 25(1), 1–6. https://doi.org/10.37934/araset.25.1.16