Potential of Photobioreactors (PBRs) in Cultivation of Microalgae
Keywords:
Cultivation, photobioreactors, light intensity, mixing, microalgal biomass
Abstract
The reduction of carbon dioxide concentration in the air (CO2) is one of the most important areas for the mitigation of climate change that is being focused on by various studies. The cultivation of microalgae is a tool that can be applied to remove CO2 from atmosphere as they absorb light and CO2 and produce molecular oxygen during their cultivation. Wastewater treatment, production of biofuels, biofertilizers, and biomaterials are considered some of the applications of microalgal cultivation. Microalgae can be cultivated in open systems such as simple ponds, circular ponds, and raceway ponds, or in closed systems that are called photobioreactors (PBRs), such as flat panels, vertical tubes, horizontal tubes, and stirred tanks. PBRs have a higher potential as compared to open systems in terms of growth rate, productivity, protection against contamination and the high quality of microalgal biomass. However, the capital and operational cost are still posing an obstruction to installing PBRs for large scale industrial usage. Different types of PBRs with their features are reviewed in this paper, and the potential of PBRs in cultivation of microalgae will be elaborated. This brief review also provides insight to the geometric configurations and mechanisms of PBRs.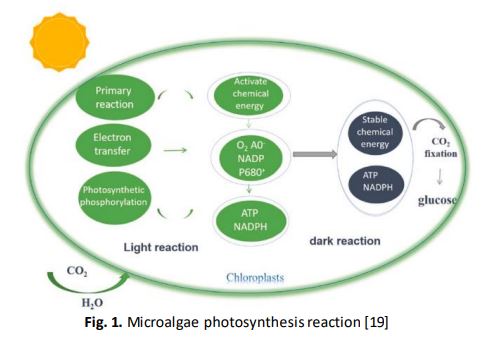 Downloads
How to Cite
Anas Al-Dailami, Iwamoto Koji, Imran Ahmad, & Masafumi Goto. (2022). Potential of Photobioreactors (PBRs) in Cultivation of Microalgae. Journal of Advanced Research in Applied Sciences and Engineering Technology, 27(1), 32–44. https://doi.org/10.37934/araset.27.1.3244
صندلی اداری
سرور مجازی ایران
Decentralized Exchange