Novel Boundary Conditions for Investigation of Environmental Wind Profile Induced due to Raised Terrains and Their Influence on Pedestrian Winds
Keywords:
Buildings, CFD, Pedestrian winds, Numerical modelling, Twisted wind, Wind tunnel
Abstract
In comparison to the terrains on planes, where wind follows a conventional profile. On interaction with a raised terrain like a hill or a mountain, the wind gets an added component of velocity in the vertical direction. This added vertical component gives air parcel a couple like moment, that causes the wind to twist. This twisted wind, alters the flow conditions, especially at the pedestrian level, and demands investigation. The authors in this research have developed a set of conditions, to recreate the complete 3D flow field of a twisted wind profile, on interaction with an isolated building using commercial CFD code FLUENT, to make it suitable for faster adoption by industry. The conditions are derived to ensure horizontal homogeneity in the domain. Lateral wind speed along altitude is applied in the computational domain to sustain the twist throughout the empty domain and subsequently with the structure within the domain. The results are validated with the wind tunel experiments of Tse et al. [5] for validation and comparison. The results suggest twisted wind alters pedestrian wind profile in comparison to conventional wind profile by shifting the high-pressure zones along the vertical twist angle, indicating lower intensity eddies in the wake on the structure, with possible negative effect on thermal comfort.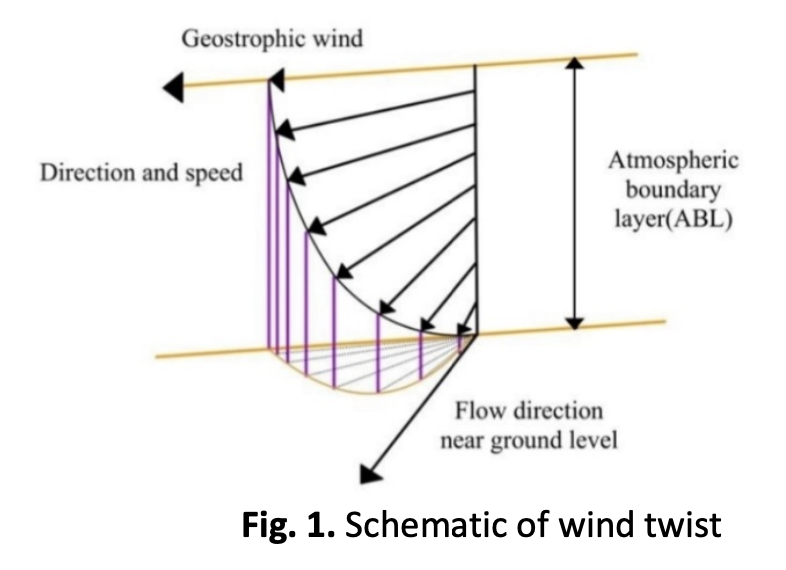 Downloads
How to Cite
Jena, S., & Ajay Gairola. (2022). Novel Boundary Conditions for Investigation of Environmental Wind Profile Induced due to Raised Terrains and Their Influence on Pedestrian Winds. Journal of Advanced Research in Applied Sciences and Engineering Technology, 27(1), 77–85. https://doi.org/10.37934/araset.27.1.7785
صندلی اداری
سرور مجازی ایران
Decentralized Exchange