Calculation of Specific Exhaust Emissions of Compression Ignition Engine Fueled by Palm Biodiesel Blend
Keywords:
Palm biodiesel, CI engine, Engine performance, Exhaust emission, Euro 5
Abstract
Biodiesel is regarded as one of the most beneficial forms of renewable energy, with qualities similar to diesel fuel. Commercially, biodiesel is used in the form of blends – a mixture of diesel and biodiesel, and they have proven to reduce hazardous emissions in the environment. The desire for Euro 5 fuel adoption is essential to meet growing market demands and limited legal emission restrictions. An installation of pricey special equipment is required for measuring the emission based on the European Union legislation. Therefore this paper proposes a calculation method of conversion for percentage volumetric emission into specific emission (g/km).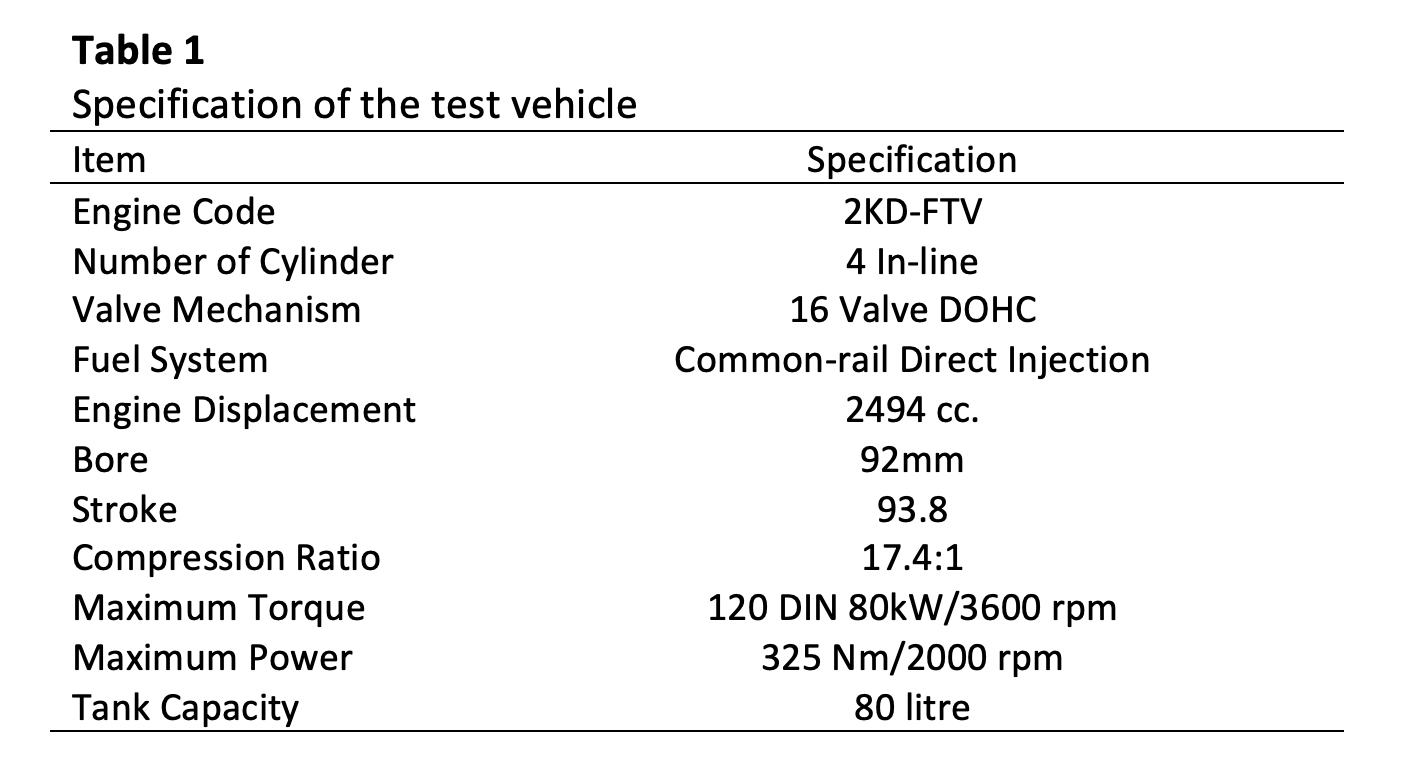 Downloads
How to Cite
Muhamad Khairul Ilman Sarwani, Mas Fawzi, Shahrul Azmir Osman, & Wira Jazair Yahya. (2022). Calculation of Specific Exhaust Emissions of Compression Ignition Engine Fueled by Palm Biodiesel Blend. Journal of Advanced Research in Applied Sciences and Engineering Technology, 27(1), 92–96. https://doi.org/10.37934/araset.27.1.9296
صندلی اداری
سرور مجازی ایران
Decentralized Exchange