Advances in Nanocellulose Based Materials as Adsorbent for Wastewater Treatment
Keywords:
Nanocellulose, Adsorbent, Wastewater remediation, Environmental pollutions
Abstract
Environmental pollutions especially water pollution has been a persisting issue battle by mankind worldwide. There are various kinds of pollutants in contaminated water where it varies from heavy metals, organic dyes, pharmaceutical products and others. The presence of all these pollutants poses adverse effect to both animal and human as most of them are toxic.  With the depleting sources of clean water, the needs of treatment for polluted water are highly demanded. Adsorption process for removal of contaminant has been gaining popularity due to the easy application. Nanocellulose based materials emerged as one of the most interesting adsorbents to be applied. This is due to its sustainability in production which is aligned with the current interest of research. The main source of nanocellulose is plants and nowadays, majority of researches utilize agricultural and industrials wastes as the sources. This article focuses on the nanocellulose and its classification, the sources of nanocellulose and its application as adsorbent for various types of pollutants.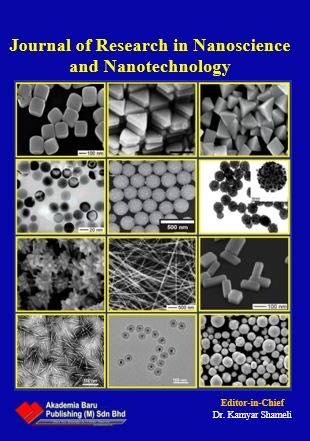 Downloads
How to Cite
Eleen Dayana Mohamed Isa, Kamyar Shameli, Roshafima Rasheid Ali, & Vekes Balasundram. (2022). Advances in Nanocellulose Based Materials as Adsorbent for Wastewater Treatment. Journal of Research in Nanoscience and Nanotechnology, 5(1), 43–64. https://doi.org/10.37934/jrnn.5.1.4364