Plant Extract Loaded Sodium Alginate Nanocomposites for Biomedical Applications: A Review
Keywords:
Plant extracts, bioactive compounds, sodium alginate, nanocomposite, biomedical
Abstract
The advancement of clinical medicine established exceptionally in today's era is used to cure many infectious diseases. Unfortunately, the negative aftermath associated with synthetic drugs has caused many to turn their attention towards an alternative, which is natural plant-extract drugs. Plant-based drugs have a vast number of benefits and applications in the biomedical field and are further formulated with nanocomposite hydrogel, namely sodium alginate. Sodium alginate is a biopolymer that is water-soluble, non-toxic, biocompatible, and biodegradable, therefore having a high demand in the medical field. The objective of this review is to highlight the nanotechnology development that is used in the medical field to enhance the therapeutic effects of naturally occurring drugs. This review will discuss the use of sodium alginate nanocomposite to create a nanohybrid drug loaded with plant extracts.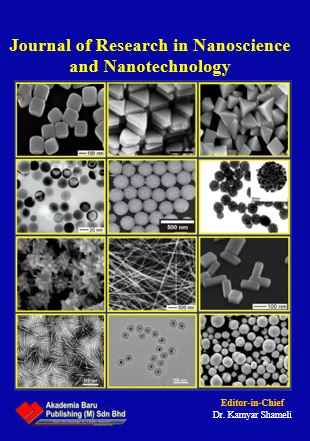 Downloads
How to Cite
Rashmeera Siva Vijian, Mostafa Yusefi, & Kamyar Shameli. (2022). Plant Extract Loaded Sodium Alginate Nanocomposites for Biomedical Applications: A Review. Journal of Research in Nanoscience and Nanotechnology, 6(1), 14–30. https://doi.org/10.37934/jrnn.6.1.1430