Cross-linked Chitosan-Based Hydrogels Nanocomposites for Treatment of Disease
Keywords:
Chitosan, nanoparticles, hydrogels, antiviral application
Abstract
Chitosan nanoparticles can be used in many types of applications such as food packaging, cosmetics and biomedical field. Chitosan can be modified to form chitosan-based hydrogels for antiviral purpose. Chitosan-based hydrogels are commonly used in wound healing, tissue engineering and drug delivery. This study explains about the properties and the applications of chitosan-based hydrogels since there were not much paper or research about chitosan-based hydrogels used as antiviral agent. Usually, many researchers did some studies about antiviral application focusing only on chitosan itself but not specifically into chitosan-based hydrogels. The properties of chitosan are also not well explained in some research. The purpose of this study is to investigate the antiviral application of chitosan-based hydrogels based on chitosan properties.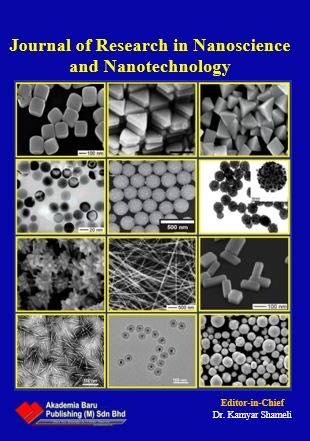 Downloads
How to Cite
Kamyar Shameli, Syamim Arsyad Saiful, & Mostafa Yusefi. (2022). Cross-linked Chitosan-Based Hydrogels Nanocomposites for Treatment of Disease. Journal of Research in Nanoscience and Nanotechnology, 5(1), 65–97. https://doi.org/10.37934/jrnn.5.1.6597