Short Review: Phytofabrication of Zinc Oxide Nanoparticles for Anticancer Applications
Keywords:
Phytofabrication, zinc oxide, nanoparticles, cancer
Abstract
Zinc oxide nanoparticles (ZnO NPs) are one of the most well-known materials in the field of nanotechnology. Adopting a more environmentally friendly synthesis methods of ZnO NPs have been the focus in the last few decades. Of all green synthesis methods of ZnO NPs, fabrication with the help of plant extracts has been the most popular due to its many benefits. The use of phytofabricated ZnO NPs in anticancer studies has been conducted increasingly over the last decade because of its high inhibition activity against various types of cancerous cells. This short review article will present the current update on the phytofabrication of ZnO NPs in recent years and discuss on their cytotoxicity mechanism against cancer cells.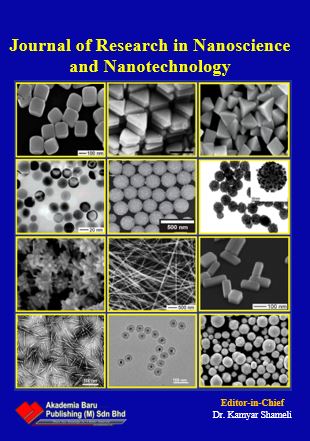 Downloads
How to Cite
Siti Nur Amalina Mohamad Sukri, Kamyar Shameli, Sin-Yeang Teow, Eleen Dayana Mohamed Isa, Mostafa Yusefi, & Zatil Izzah Tarmiz. (2021). Short Review: Phytofabrication of Zinc Oxide Nanoparticles for Anticancer Applications. Journal of Research in Nanoscience and Nanotechnology, 3(1), 82–89. https://doi.org/10.37934/jrnn.3.1.8289